Kupola (Domes): a historical anthology
Thanks to Director of the "Kupola" publisher S.P.Sokolov and editor of the almanac V.Kovalynsky we are able to provide readers of our website the full texts of articles of historical anthology "Kupola (Domes)".
Preface to the first issue
Dear reader, you hold in your hands the first issue of a new periodical – the historical anthology "Kupola".
Starting almanac publishers motivated by a desire not present the souvenirs of "Kupola" society, but also professionally describe various topics on the history of Ukraine.
The buyers of products labeled "Kupola" – lovers of the paintings, fine and applied arts, and all who interests of local history and artefacts, reading the almanac, will be able to simultaneously enhance their knowledge about famous historical figures, masterpieces of church architecture, the samples of the medal and book art, and much another, which is present in our souvenir compositions.
These compositions are prepared not only from very close to the originals galvanic antiquities, but also from the originals – coins, banknotes, postcards, documents actual ages, weapons and other military paraphernalia.
On the pages of the almanac, you can read the individual articles and reports published in the years 1882-1906 in the journal "Kievskaya starina", which became a rare book, with information on new books on the history of Kiev, with research conducted in leading museums of Ukraine, with the chronicle events that may be of interest to our readers.
A separate section – for connoisseurs and collectors of first-class domestic and foreign art. The works of Ukrainian, Russian and Western European art XVIII-XX centuries, antique furniture, bronzes, porcelain, silver and other objects of decorative supplies – all of this can be seen in Kiev's antique shops, and information about them will also provide Almanac "Kupola".
We wish our readers and ourselves, publishers, enjoy mutual communication.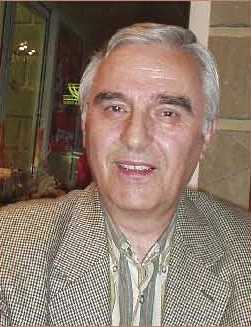 Issues
Full texts available in russian language (use lang selector above the text).